Hell "Splits" tape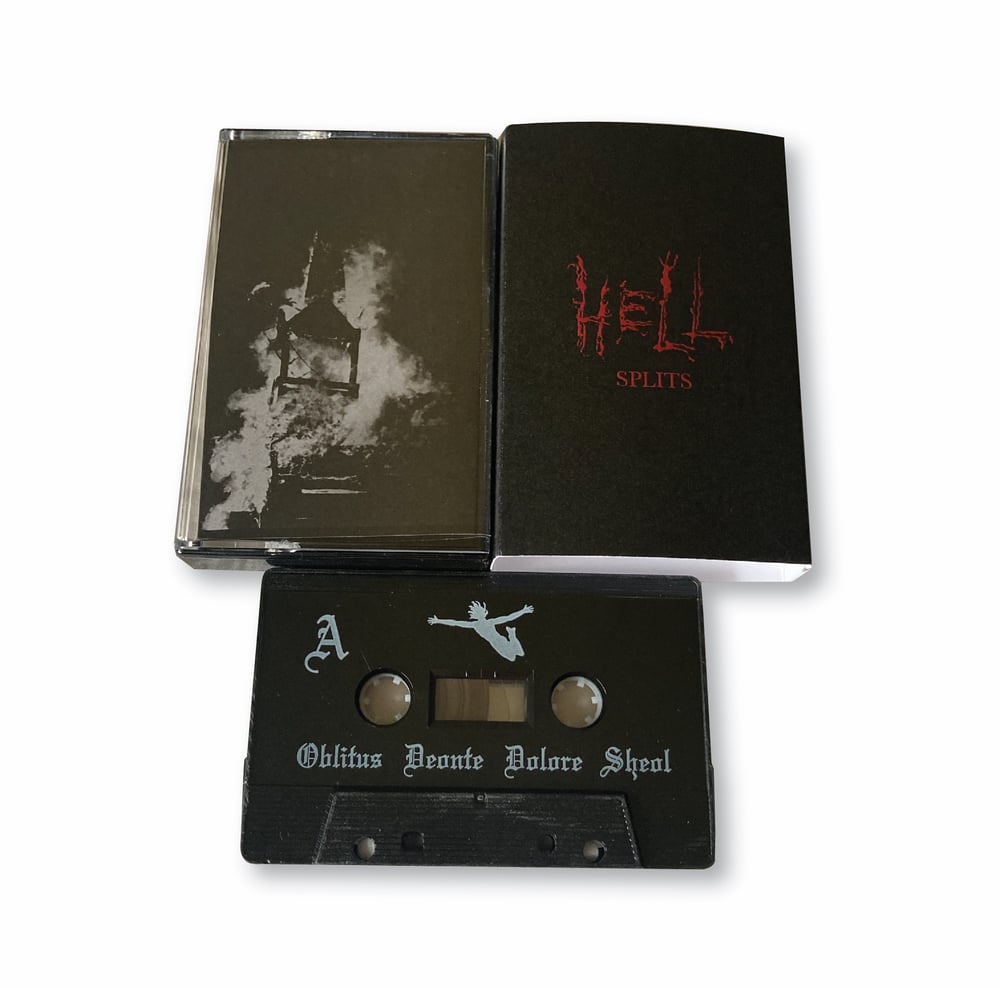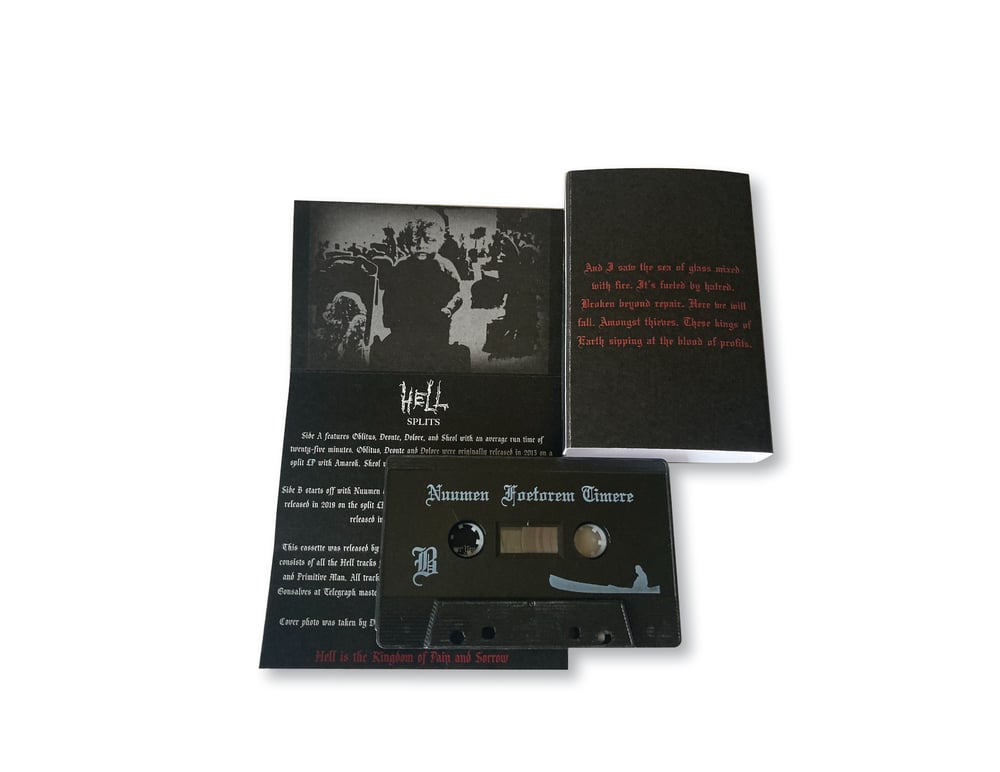 A compilation of all Hell tracks from splits. This is the cassette version. It will come with a digital download card.
The 2xLP version is available to pre order through the Gilead Media web store (gileadmedia.net/collections/pre-orders). I will also have some vinyl copies available, but only once they are in my possession in July 2022.
Side A - Oblitus, Deonte, Dolore, Sheol run time 25:00
Side B - Nuumen, Foetorum Timere run time 25:00
The cassette shell is housed in a black O card sleeve - like the recently re-released Hell trilogy tapes except it will say "Splits" instead of the album number. This way, everything is esthetically pleasing.